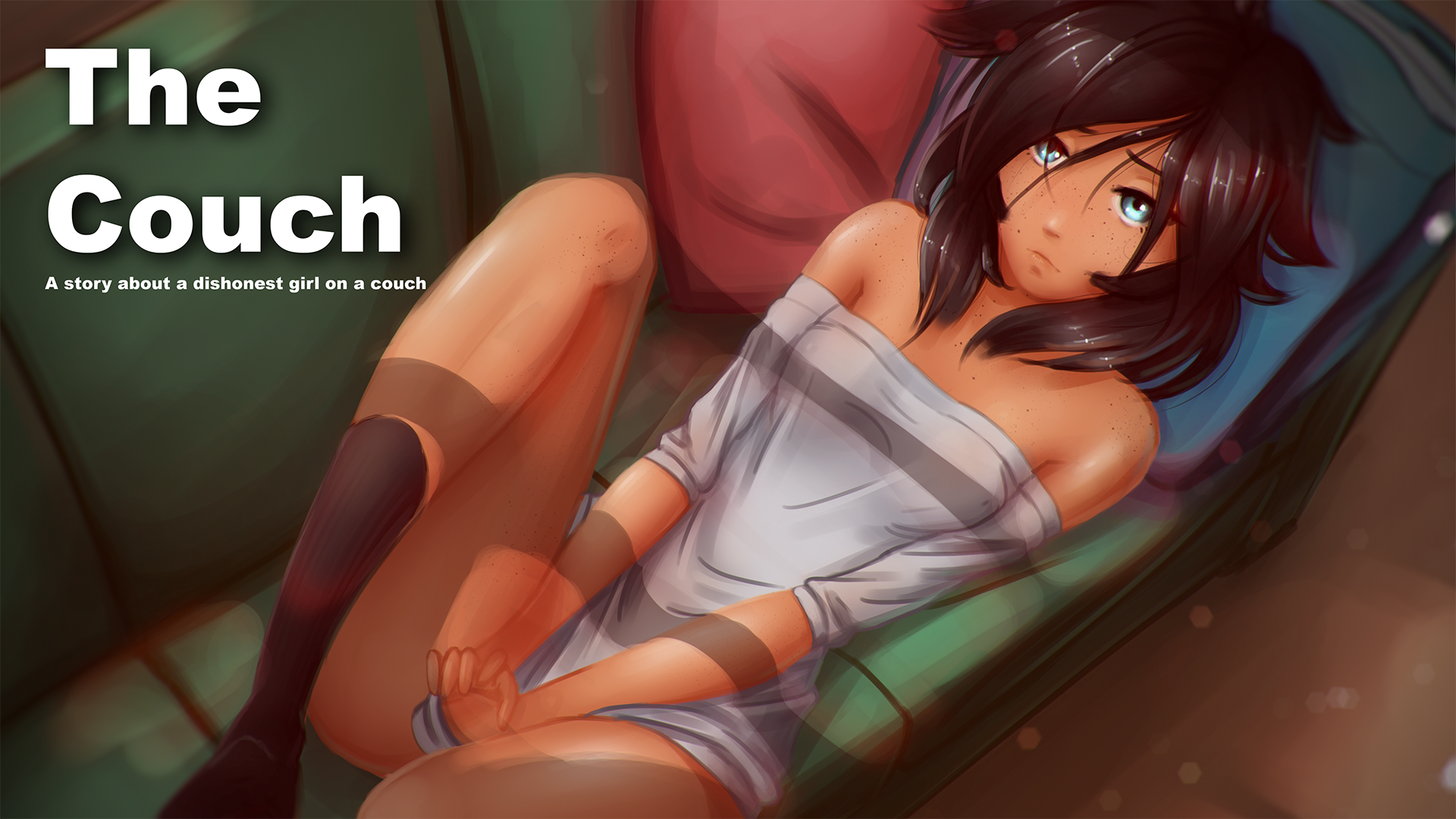 The Couch
The Couch v0.1.4 Public Release! And plans for the month.
---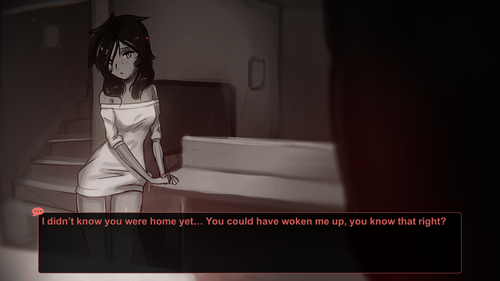 Sorry this took so long, I've been working tirelessly to get this build in a state I found acceptable for public use. Unfortunately, I didn't meet all my goals mainly in relation to dialogue, but I'm still doing FAR more than i originally intended at the start of last month.
I'm sorry but android builds will have to wait, there's a ton of issues like performance and some broken functions. I simply can't release it as is, but I will be releasing test builds to patrons until things work properly.
So I hope you guys enjoy this, and look forward to future updates, cause at this point, it's mostly just refining a few features, and expanding on content. But considering I just spent 3-4 days working on this to get the game to it's current state, I feel like I may slow down a bit this month just to make sure I'm caught up on other work cause I'm expected to do a lot this month, and I have family stuff. But they're things you guys will be able to play and get access to soon. And I'll post those here.
So that said, the request raffle will not be today, but the next weekend likely on the 13th, a Sunday. Sorry if you were looking forward to that but I'm completely unprepared at the moment, and I want to perform at my best. Do be sure to get your requests ready! The Patron request post will come soon.
Now back to whats in this build since v0.1.0, also you'll notice a slight change to how I'll be referring to builds from now on...
Change Log
In-game "choices" have been implemented and replaced the temporary "mood" menu, and also bringing back the boneration dialogue. In the future choice here for what to say to Naomi will affect your story route and ending. Right now all the choices are static, but they will be dynamic in the future based on what actions you take, or other choices.
Dynamic in-game dialogue has been implemented, but needs to be completed. Right now there's 30+ dialogue lines that play on a variety of conditions, but the way the dialogue updates seems inconsistent. So it might not be clear what actions triggered certain dialogue. This feature was not supposed to be in this build, so these issues are expected. It's only a beginning. Also the display of this dialogue will be changed in the future to look more like a log you can scroll through.
Cum counter is functional but doesn't impact anything. in the future this will separate "Main story" and "Free mode", but right now the modes aren't any different, free mode only skips the intro. In the future in the main story cumming twice will end the game giving you an ending and not allowing further action. Clicking "finish" now will only give you some information and thanks.
Expanded intro with cleaned up sketch art in the interest of making things a nicer quality and getting to do more Naomi art, I cleaned up the images for the intro more. These are still temporary s they are, but will be there for a good while until more story elements get done. And for people who haven't played previous builds, the story has been expanded a lot to flesh out the current relationship between you and Naomi.
Residual Cum now shows on the dick! I figured this was a nice touch...
"Early Patron" credits added! Thanks for all your support! I've removed people who voted "No" on the previous poll, but if you'd like to be removed from this permanent place on the Credits, or if i missed you, please let me know! This is for all Patrons who have supported before the first public release.
In-game change log added! Even includes the full history as far as version updates are concerned. Now everyone can easily see how far we've come!
"Coming soon" added, clicking "finish" will now show a quick slideshow and credits. Along with including the original voice line seen in the demo. This will be here until endings are added.
Minor audio implementation of sex sounds, not ideal.
Other bug fixes...
Whats Next?
Proper audio implementation, at the moment it's really simple, and honestly probably not timed right. This will be a bigger focus in future builds, along with adding moans and such.
Further dialogue system improvements part of the issue is there's not proper support for multiple conditions, nor do conditions affect choices. Plus, we need a better timing solution for checking for conditions in an optimized way.
Ending scene 1 it's time to get to content! The next sex scenes will be simpler to make than the main one, and I want to get to making those asap!
More poses for main gameplay i'm projecting this to be kind of easy to do, just not sure where it lies on the priority list.
In other news we're considering some options to accelerate development, we'll update on those later, how that goes depends on a variety of factors.
Thanks for all your support! This is a awesome milestone, and we couldn't have gotten here so fast without your support!
~sacb0y
Files
The Couch 0.1.4 Windows
85 MB
May 05, 2018
The Couch 0.1.4 Webgl Zip file for your own website
79 MB
May 05, 2018