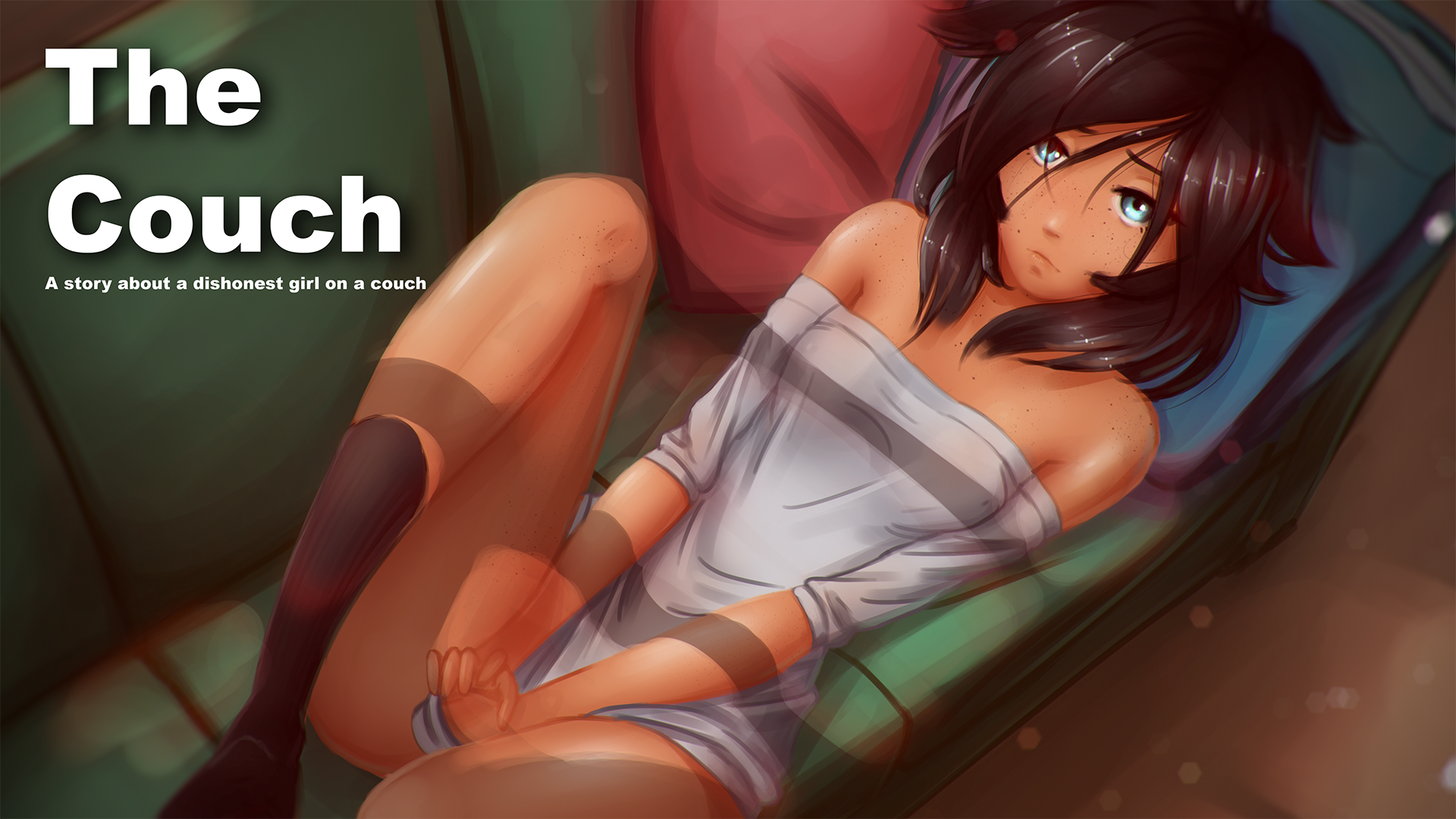 The Couch
Play The Couch v0.2.0 through Patreon! And maybe soon here on itch.io?
---
Hey guys, we're going to try and keep regular with updates here, at least announcing development updates even though we're not releasing public builds yet until things are more stable.

As a bonus note to people have have donated to the game on itch.io, i'm kind of new to itch so i don't know how to properly deliver the game here. But i do want to make early builds available to users who donate on itch.io. Roughly stable builds, but not simply the public builds. If some odd things pop up here that you don't have access to and you've donated before please let us know! We'll likely announce it though so you can give feedback.
But if you want to play early builds for now and preview new features please support us through patreon, a mere 1$ gives you access to builds!
This announcement was a couple weeks ago so some of this may be stated in an out of date manner as it's already been done (like hiring a writer). You can find the original update post on Patreon too!
Whats in this update?
Leg positions added! You can now use "Legs Up" and "Legs Together"! At the moment they transition instantly, if this transition becomes an animation depends on future plans but I consider that polish thing for now. Handling that would be a complicated solution and I would rather bring more features instead.
Mouth animations are fully dynamic! This is in preparation to implementing "Arousal Levels" and voice acting. While it might seem mouth animations have been toned down (they're also using new sprites) it's only that for now you're stuck at arousal level zero. In the next update either through interaction or a testing button you'll be able to increase Naomi's arousal and change how she responds to your actions, and even how she looks!
FRECKLE ENHANCEMENT! Some people actually thought I removed Naomi's freckles, this was unacceptable so they've been enhanced >:O.
Dialogue system revamp! Right now the dialogue system as been virtually rewritten to support new features (multiple conditions, greater than less than, etc), but you won't see them in this update, unfortunately dialogue won't display for now as things need to be finalized. Sorry for this but expect it to comeback with avengeance in a future update.
Possible performance improvements! I fixed some things i disabled in previous builds, performance might be better now, but this mostly matters for when we return to web and mobile builds. But if you have a low end PC let us know if things are better!
Graphics settings added (previously only in web and android builds), if you're on a low end PC and the post processing gives you issues, they can now be turned off in the settings! This was originally only released for Web builds and the lowkey android release you can find on itch.io (which is buggy as fuck but people asked for it).
Whats next?
As mentioned before there's a major UI update coming which makes interaction and dialogue perpetually visible. Along with adding some new icons I think you'll enjoy! Here's another small preview of that...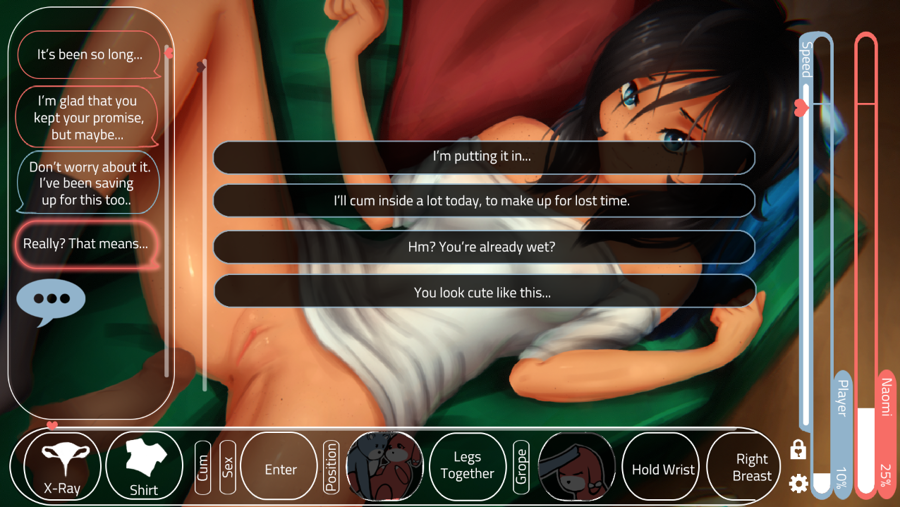 Arousal level implementation, everything is ready for arousal levels. Once implemented depending on what you do to Naomi her arousal will rise causing her expressions, appearance, and dialogue to change. This will display some dormant and new assets i've been dying to show you guys!
New ending scene. I'll be working double time to bring you guys a whole new scene but I need dialogue completed along side it. As i work to hire someone i'll be trying to balance my time effectively.
Dialogue revamp, in a future update dialogue triggers will be more clear and consistent and also more varied. The revamp is done, implementation is required by MiNT...But if you've been following our discord, I need to watch Konosuba first. :<
Project overhaul, MiNT has learned some new tricks thanks to his client work and wants to clean up our project file (it's got a lot of bloat from experimenting honestly) and bring the project to Unity 2018.2. Given we need writing and some new scenes done we'll be getting this done asap while that other stuff happens. This is also aimed at improving our dialogue system, touch input, camera control and general UI navigation further.